UK car manufacturing was down 2.1 per cent year-on-year in the first month of 2020, as an increase in exports failed to offset the decline in domestic demand.
Some 118,314 cars rolled off British production lines in January, down from 120,890 in the same month last year and marking the fifth consecutive month of decline.
Exports were up 4.1 per cent year-on-year to 97,870 units, thanks to a number of appealing new models being brought to market, driving demand in Europe and Asia, according to the latest figures from the Society of Motor Manufacturers and Traders (SMMT).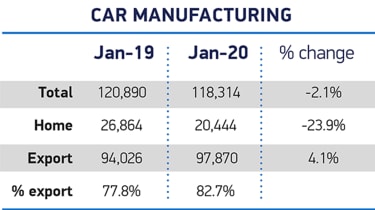 This wasn't enough
…
Read More